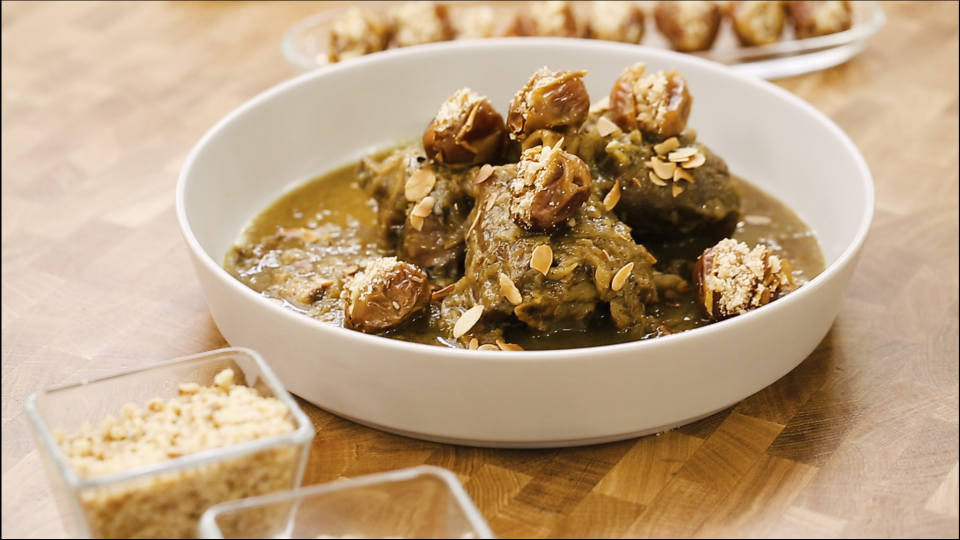 TAJINE WITH DATES
Apr 20, 2020
The Tajine is an essential part of Moroccan cuisine that you will enjoy at Anjum Hotel Makkah restaurants.
It has been suggested that tajine was first introduced to Morocco in the 12th century by the Phoenicians, who visited the area in that time. It is the delicacy of Moroccan cuisine and a national dish that take great advantages from the strong Andalusian's influence and from the natural bounty. Thanks to its delicate flavor and its exceptional nutritive virtues, Moroccan Tajine celebrates its leadership in the world of gastronomy.
Morocco has always been a major source of inspiration in Chef Mawhoub Hamza's world. With all his senses heightened, Anjum Hotel Makkah's Chef couldn't resist exploring a Tajine recipe with an Oriental twist. He has selected the recipe with his loving care and provided all necessary information in the video so that you can enjoy it with the whole family.
Ingredients:
1kg of meat
1 medium onion
2 bay leaves
5 g of salt
3 g of black pepper
30 g of ginger
5 g of turmeric
50 g of walnuts
10 g of cinnamon powder
1/2 of Sukkari dates
If you are in the Holy City of Makkah be sure to visit Anjum Hotel Makkah restaurants, so can enjoy a memorable Moroccan dish, crafted by our renowned chef.

See this recipe on youtube