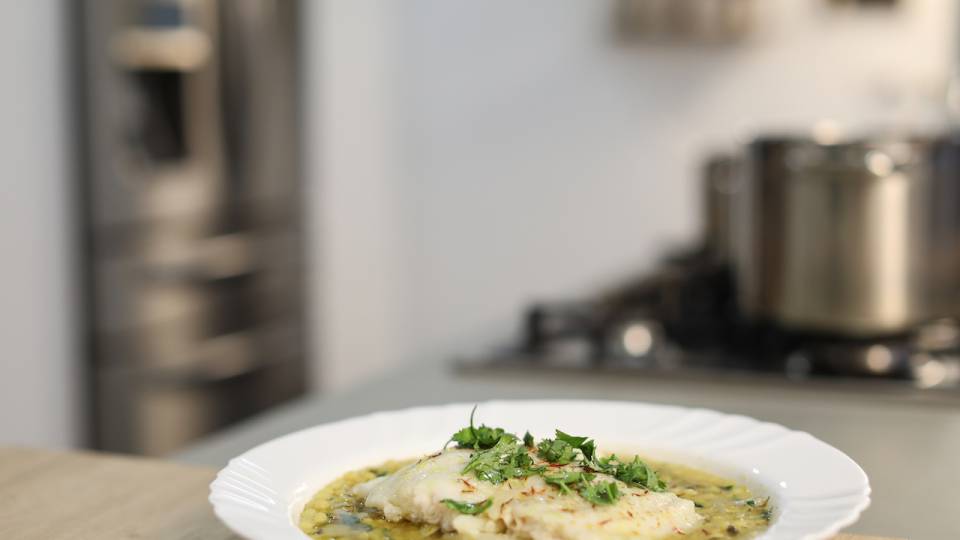 FISH MOGHRABIEH – SIMPLY LEBANESE
Oct 10, 2019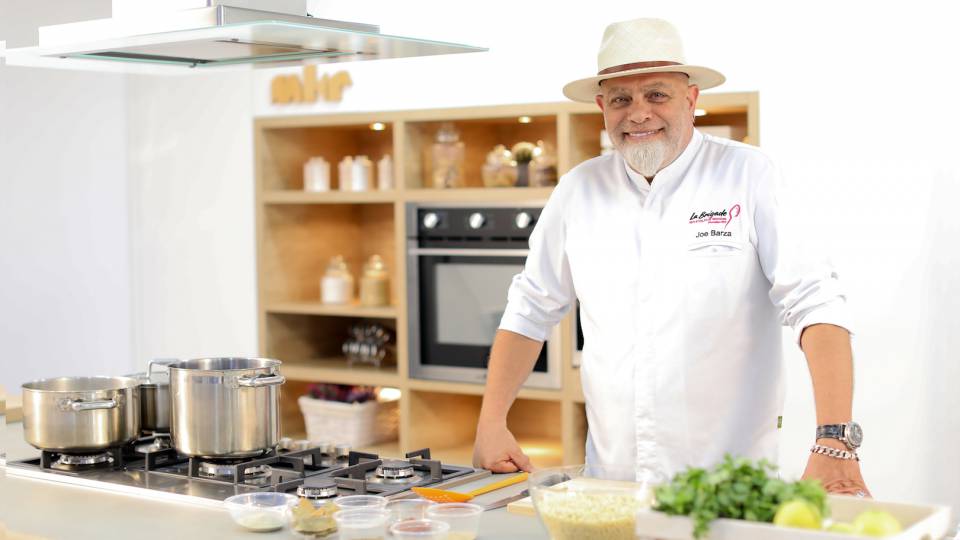 Today, we will be adding the wow factor to your table with this delicious recipe, Fish Moghrabieh, from Anjum Hotel Makkah food consultant Chef Joe Barza.
Chef Joe, an international Master Celebrity Chef, is world-renowned for his specialization in Lebanese Cuisine. With more than 30 years of professional cooking and kitchen management experience, Chef Joe proudly positions himself as the Lebanese Terroir Culinary Artist. 
Ingredients:
1 kg of fish filets
6 fish stock cubes
1 kg of moghrabieh
A small package of saffron
1 bunch of coriander
1 kg of lemons
1 bottle of olive oil
1 bottle of sunflower oil
5 g of salt
10 g of white pepper
10 g of white coriander
Bay leaves
Directions
Place the dry moghrabieh with fish broth, a sprinkle of saffron and chopped coriander in a skillet and leave on low heat for ten minutes until they become half mature. Strain the moghrabieh and place the bouillon a saucepan Heat olive oil with a little butter in a skillet, add onions and stir with the oil until it becomes semi-transparent. Then add the moghrabiyeh to the onions and stir with it. Add some of the fish broth to the mixture until the Moroccan absorbs all the liquid. The process of adding broth is repeated until the moghrabiyeh is completely cooked. Add lemon juice and some of its zest with salt, chopped green coriander and cumin. Remove the moghrabiyeh and place it aside.
Fish Preparations
The oven is heated at 140 ° C. Grease the tray with oil and place the fish filets with lemon juice, then sprinkle with sunflower oil and place it in the oven. When the fish pieces become solid, add fish broth and cook it for 20 minutes.
Sauce Preparations
In a saucepan, put the rest of the fish broth with a little cornstarch and a sprinkle of saffron, stir well and simmer over low heat until thick.
Presentation
Place the moghrabiyeh in a deep plate with the fish pieces on top. Decorate with pine nuts and coriander leaves and add the sauce to it then serve the delicious dish to your guests.
We hope you will share your experiences or comments with us on the moghrabiyeh recipe. But if you feel that the recipe is complicated, you can always join us with loved ones at Anjum Hotel Makkah to taste the best dishes in one of our restaurants.