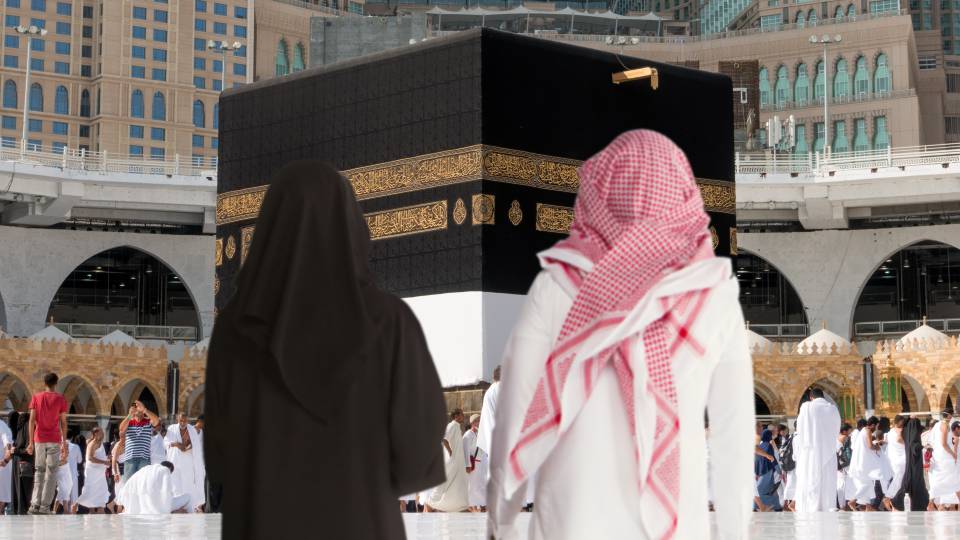 BEST MEMORIES START AT ANJUM HOTEL
Oct 13, 2019
Anjum Hotel Makkah is devoted to creating enduring relationships with our guests by providing highly personalized service and exceptional value in an informally spiritual atmosphere. Our people embody the Anjum Spirit to explore, discover, experience and journey beyond.
We Take Pride in the Feedback of our Guests.
Nothing makes us prouder than the satisfaction of our guests. The smiley faces they leave our hotel with, are eternally engraved in our memory. We always aspire to earn an outstanding reputation, as the inviolability of Anjum Hotel Makkah's location, few steps from the Holy Haram, demands no less than excellence.
A Heart-Warming Stay!
My wife and I stayed at Anjum Hotel Makkah from January 15th to January 18th, and we can't describe our satisfaction enough. No words can do justice to the impeccable services of this hotel. Not only were we physically close to the Grand Mosque, but we also felt emotionally proximate to it. It's truly a special location because it helps you feel that the hotel is not detached from the overall vibe of the Grand Mosque- it's just indescribably comforting!
You simply feel at home. The staff is very nice, friendly and professional; the food is delicious and you get to choose from diverse cuisines.
Anjum Makkah was all we wanted and needed. (Kuwaiti Guest Fahed Al Baher)
Steps Away from the Holy Haram
I was one of the lucky people who were blessed with an Umrah trip, and I chose to stay at Anjum Hotel Makkah with a group of friends. Would we do it again? Absolutely! It is simply one of the best hotels ever! The best thing about it is how close it is to the Holy Haram; it's literally steps away from Al Kaaba! What we typically look for in a hotel, is its conformity to the surrounding culture and that's exactly what we have experienced with Anjum, as it truly qualifies as an authentic Hijazi hotel thanks to its oriental architecture. Anjum Makkah surprised me like no other! The staff is very well mannered and the food is inviting! There is nothing to complain about! (Indonesian Guest Aziz Mohede)
Searching for the Best Services? Look no Further!
What can I say? This is simply the best hotel and I would choose it over any other hotel in the Holy City of Makkah. I want to send a special thank you to the 7th floor staff (tower number 1) and to Mohammad Hasan Mourad. Mohammad did an outstanding job serving my family, and we were 9 members in total! He was extremely professional, patient, and polite. If you want to be treated like royalty and be close to the Holy Haram, choose Anjum Hotel Makkah. You'll thank me later! (French Guest Amira Alaoui)
Perfect Hygiene
Anjum takes hygiene very seriously, and other hotels should learn from it! The level of cleanliness in this hotel proves its reputation right, and I already call it my second home!
Its proximity to the Grand Mosque makes pilgrimage easy and manageable. The staff is really nice and the food is a delight. I came with my family and we all enjoyed our stay to the fullest. Trust me, I always think twice before choosing a hotel, but I know that my money is well spent with Anjum Hotel Makkah. (Turkish Guest Miraç Demir)
We are always delighted to hear that our guest enjoyed their stay and we appreciate their kind words. Our primary objective is very simple: We want to offer the unexpected to exceed our guests' expectations and to earn their loyalty, while empowering our employees at the same time. Anjum Makkah will remain your home away from home in the Holy City of Makkah, be it for a Hajj or Umrah journey.