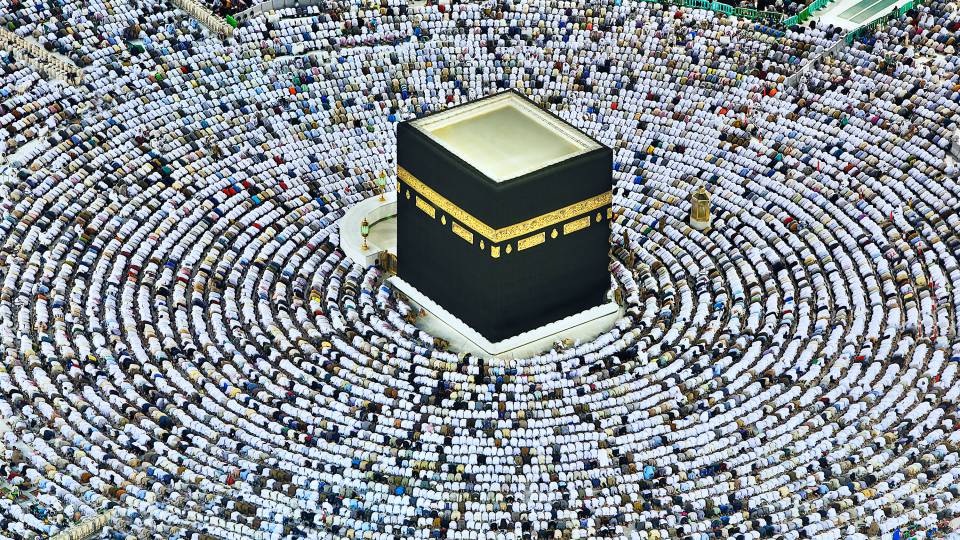 Al KAABA, THE HOUSE OF ALLAH
Nov 25, 2019
We are honored at Anjum Hotel Makkah to host every year, thousands of pilgrims to perform Umrah and Hajj rituals. Our team plays a significant role in presenting the emotional and religious values of the most important scared sites in Islam to our esteemed guests so they can have a memorable spiritual journey. Today we are going to cover the subject of the holiest shrine in Islam: Al Kaaba.
Muslims all around the globe face the Kaaba when praying. It is the Qibla. The Kaaba is the holiest shrine and a sanctuary in Islam and it is as old as history. It is also known as Al-Bayt Al-Ateeq (the ancient house) and Al-Bayt Al-Haram (the honorable house). 
The Kaaba has a unique structure. It is cubical in shape, about 60 ft. high and 60 ft. wide and surrounded by the largest mosque in the world (Al-Masjid Al-Haram). There is nothing on the inside, while the outside is covered with a Silk cloth with quranic verses embroidered in gold.
The Kaaba is the first house on earth built for the worship of Allah. About a year and half after Hijrah, Allah revealed to the Prophet (pbuh) that the Muslims should face the Kaaba when praying. This is how it became the Qibla of the Muslims.
"God has appointed the Ka'bah, the Sacred House, a support for mankind, and the Sacred Month and the offerings and the garlands. That is so that you may know that God knows whatsoever is in the heavens and whatsoever is in the earth, and that God is Knower of all things." (Q5:97)
Lo! the first Sanctuary (bayt) appointed for mankind was that at Becca, a blessed place, a guidance for mankind; wherein are plain memorials (of God's guidance); the place where Abraham stood up to pray; and whosoever enters it is safe. And pilgrimage to the House is a duty unto God for mankind, for him who can find a way there. As for him who disbelieves, (let him know that) lo! God is Independent of (all) creatures. (3:96-97)
If you are looking for a hotel to stay in Makkah during your Umrah and Hajj pilgrimage – search no more. Anjum Hotel Makkah, located steps away from Masjid El Haram, has everything you will need to make your spiritual journey a memorable one.